The Leading Dental Billing Solutions Provider
Don't continue on the path of least resistance or the way dental billing was explained to you in school and create more time, energy, and money by outsourcing your dental billing. What was once the standard practice of dental billing — keeping a physical book of bills and relying on one person to file them correctly and efficiently — just doesn't work anymore. Get your operations streamlined by hiring Dental Billing Aid.
We offer full-scale billing services with all the top industry professionals onboard and have a knack for providing quality services with proven strategies at hand.
Once hired, Dental Billing Aid guarantees streamlined backend operations at your dental clinic, which contribute to peace of mind and increased time/monetary savings.
A dental billing platform created by dentists, for dentists
Your dedicated account manager has years of dental industry experience and leads a proven team of billing experts obsessed with improving your profitability. Dedicated team members are internal employees, not external 1099 contractors.

Collect everything you owe from the insurance companies and maximize your revenue like never before.

No more rejected claims but reimbursements only with the best dental insurance verification services in town.

Quick and easy dental scheduling with all your spots filled and revenue streamlined via automated systems.

Quick and easy dental scheduling with all your spots filled and revenue streamlined via automated systems.

Get your financial peace restored with state-of-the-art dental accounting & bookkeeping services.

Propel your practice to new heights by utilizing cutting-edge marketing strategies and digital campaigns.
Here's What Makes Dental Billing Aid the No.1 Choice for Dentists
Get a smarter all-in-one dental billing solution.
DentalBillingAid has created effective strategies for seamless billing and collections over years of aiding hundreds of dental practitioners. The virtual assistants we designate to our clients can do everything from validating your patients' insurance plans, streamlining collections to smart scheduling, bookkeeping, and on-the-go digital marketing!
Most importantly, we're aware that our clients require the utmost level of security and privacy regarding their data. For their peace of mind, we protect all patients' records and clinic information with 256-Bit SSL/TLS encryption and meet all standards of the Privacy, Security, and Breach Notification Rules of HIPAA.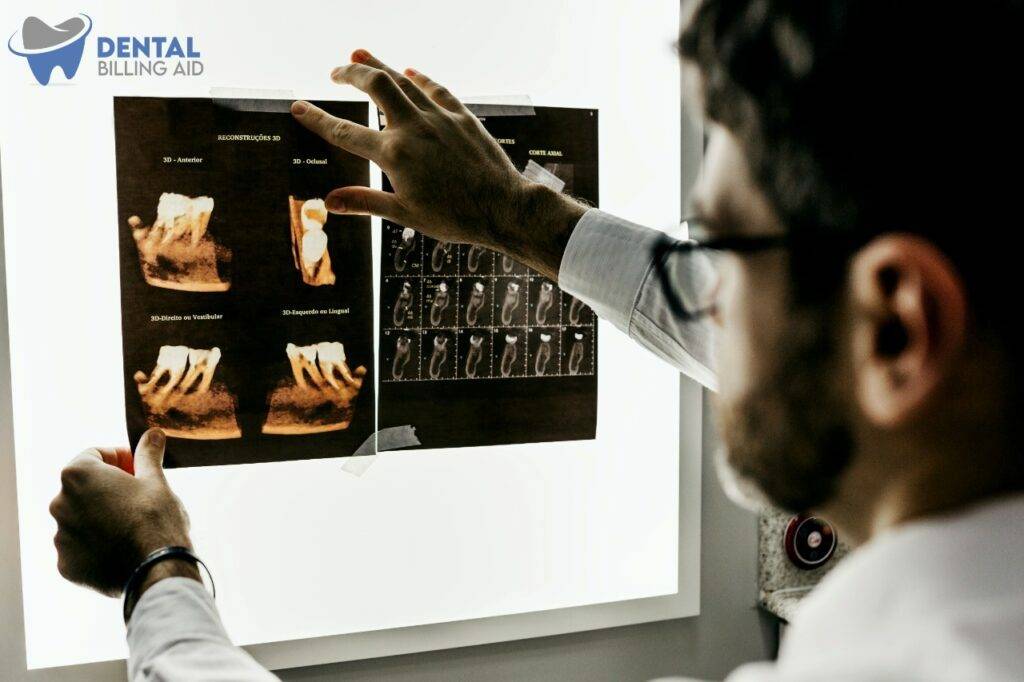 Why Choose DentalBillingAid and Not Some XYZ Company?
DentalBillingAid is a premier billing company created by and for practicing dentists. We make back-end operations simple so you can focus on providing high-quality patient care.

Reliability
We ensure reliable outcomes that are backed with the esteemed efforts of dental professionals.
Quality
We understand the dental industry closely, so we ensure quality outcomes in alignment with insurance laws.

Result
We have established proven methods and strategies to bring your guaranteed results within no time.

Privacy
We are HIPAA Certified; meaning client and patient data is kept extremely secure and private.
Schedule a Consultation & Get All Your Queries Resolved!
The Dental Billing Aid Promise To Its Clients!

Maximum Collection Of Your Accounts Receivables

Submit Verified Claims Within 24 Hours

Post Payments Into The Ledger Within 24 Hours

Post Payments Into The Ledger Within 24 Hours

Follow-Up Calls For Ageing Claims Every 10-Business Days

Get Your Cashflows From Last 90 Days Streamlined
Here's What Our Clients Have To Say About DentalBillingAid
They have already used our services